Awesome Craftsman RC trucks use Craftsman tool batteries
Holy cow, here's a GREAT use for the batteries that are used in Craftsman power tools. If you have some of the 19.2 volt Diehard C3 batteries, they slap right into the bottom of the truck to power it. The truck moves at 18 miles per hour!
Check out this video of a guy getting a pair for Father's day: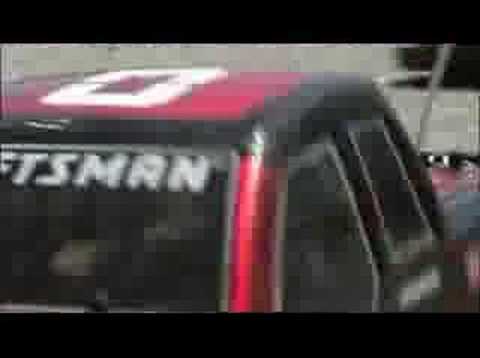 Looks like these sweet trucks can be picked up at your local Sears store for about 70 bucks. This is quite the neat 'tool' for anyone looking for Craftsman tools.
Tags: craftsman diehard batteries, craftsman power tools, craftsman rc truck, craftsman remote control truck, craftsman tools
You can follow any responses to this entry through the RSS 2.0 feed. You can leave a response, or trackback from your own site.