Very lame Craftsman tools advertisement
I can't tell if this is a legitimate advertisement for Craftsman tools or not. I'm thinking not, based on the poor production values. Take a gander, if you dare! I love how the drill appears before Mario actually hits the mushroom block. BARF.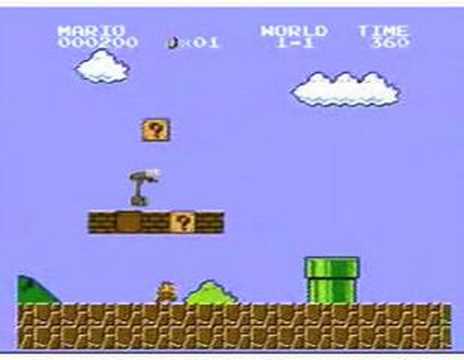 Tags: commerical, craftsman tools
You can follow any responses to this entry through the RSS 2.0 feed. You can leave a response, or trackback from your own site.